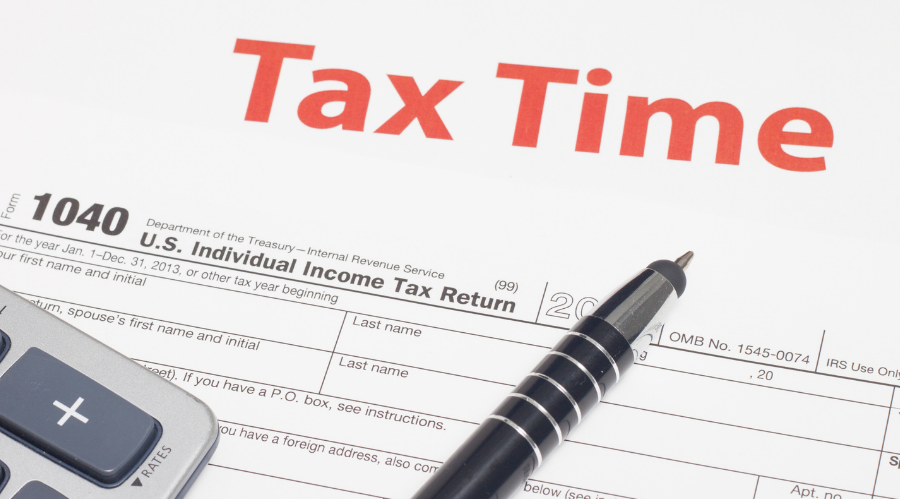 Freeport Community Library will once again provide free tax forms for the public to pick up at the Library. We have received some federal 1040 tax forms from the IRS and you may pick them up curbside. We can also print schedules for folks to pick up curbside. However, we cannot print tax instruction booklets. We also have Maine individual income tax forms (1040 ME) on hand as well.
The Internal Revenue Service is encouraging taxpayers to stay home and stay safe with IRS online tools. These IRS.gov tools are easy to use and available 24 hours a day. Millions of people use them to find information about their accounts, get answers to tax questions or file and pay taxes. You also have the option to order federal and state tax forms, instructions and publications you need to complete your 2020 tax return online or by phone from the Internal Revenue Service and the Maine Revenue Service.
INTERNAL REVENUE SERVICE

Federal tax forms are available online at irs.gov or by calling 1-800-829-3676. They will process your order and ship it by U.S. mail when the products become available. Per their website, most products should be available by the end of January 2021.
Due to COVID-19, most Maine IRS offices are currently closed. For updates, you can check their website or call the local offices listed below.
South Portland office: 207-879-4683
Augusta office: 207-480-6095
MAINE REVENUE SERVICE
Maine tax forms are available online at maine.gov/revenue or you can order them by calling 207-626-8475.
FREE TAX PREPARATION
CA$H Maine volunteers will prepare and file your taxes for free. Visit their site or contact Midcoast Maine CA$H via uwcash@uwmcm.org or phone (207-295-6340) for more information.
Due to COVID-19, a number of free tax preparation sites are closed for an undetermined period of time. As we find out more, we will update our website with details.
FREE FILE

Almost everyone can file electronically for free. The IRS Free File program, available only through IRS.gov or the IRS2Go app, offers brand-name tax preparation software packages at no cost. The software does all the work of finding deductions, credits and exemptions. It's free for those who earned $72,000 or less in 2020. Some of the Free File packages also offer free state tax return preparation. Taxpayers comfortable filling out tax forms electronically, can use Free File Fillable Forms, regardless of income, to file their tax returns either by mail or online.
OTHER ONLINE HELP

AARP is offering a free self-prep option. Learn more by visiting their TAX-AIDE site.
Taxpayers can check the status of their refund using the "Where's My Refund?" tool. The status is available within 24 hours after the IRS receives their e-filed tax return or up to four weeks after they mailed a paper return. The "Where's My Refund?" tool updates once every 24 hours, usually overnight, so taxpayers only need to check once a day.