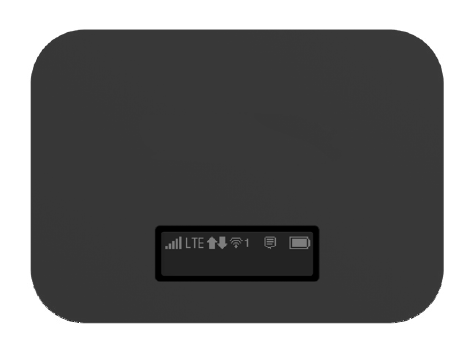 Need internet access at home? Try one of our unlimited high-speed T-Mobile Wi-Fi hotspots and connect up to 10 devices at a time.
WHAT'S A MOBILE HOTSPOT?

A mobile hotspot is a small device that can provide wireless internet access to Wi-Fi capable devices such as tablets, laptops, and smartphones. Each mobile hotspot offers unlimited data, and can provide Internet access in any location covered by T-Mobile's cellular service.
FCL lends hotspots that utilize the T-Mobile network. A strong cellular signal is needed to use a hotspot. If you're in a location where you can't get cell phone service, there's a good chance the hotspot will not work either. Check the T-Mobile coverage map for your location.
Borrowing a Hotspot
WHO CAN CHECK OUT A HOTSPOT FROM FCL?

FCL cardholders (age 18 or older) with library cards in good standing (i.e. not blocked due to billed items or expired cards) can check out hotspots. Check outs are limited to one per household.
HOW DO I REQUEST A HOTSPOT?

Phone – Call 207-865-3307 during business hours if you need help placing a hold on a hotspot.
In-person – Check with the circulation desk to see if a hotspot is available. If not, you can place a hold on one.
CHECKING OUT A HOTSPOT

Prior to checking out a hotspot, you must read the Mobile Hotspot Lending Policy and sign the Mobile Hotspot User Agreement acknowledging proper use of the device and financial responsibility for lost or damaged equipment.

WHAT'S INCLUDED WHEN YOU BORROW A HOTSPOT?

Franklin T10 T-Mobile hotspot
Carrying case
USB-C charger
Instruction sheet
The complete kit will be inspected by staff when it is returned to ensure that all items are present and in acceptable condition.
HOW LONG CAN PATRONS BORROW A HOTSPOT?

Hotspots may be checked out for one week and can't be renewed.
If the hotspot is not returned on or before its due date, wireless service to the device will be disabled.
HOW TO RETURN A HOTSPOT
Hotspots must be returned in person to library staff at our circulation desk.
Hotspots CANNOT be returned in a book drop because they could be damaged. If a hotspot is returned in the book drop, the borrower will be charged $25 in addition to any damages/replacement fees.
When returning a hotspot, verify that it is fully charged and the charger, hotspot, and instructions are inside the carrying case.
You may return the hotspot to staff during our curbside only hours. Call us at 207-865-3307 when you arrive at the library to drop off your return and staff will give you further instructions.
WHAT HAPPENS IF A HOTSPOT IS LOST OR DAMAGED?

Patrons are responsible for any damage or loss of hotspots or accessories while they are checked out. Replacement costs for lost or damaged items will be charged to the patron as follows:
Hotspot: $70
Carrying case: $15
Charger: $10
SIM Card: $10
Processing fee: $5
Hotspot Instructions
HOTSPOT OVERVIEW

HOW TO TURN ON THE HOTSPOT
Press and hold the power button for a few seconds until the display says "Welcome".
After a few seconds, "Please wait…" will appear on the display.
Then you'll see the network strength bars, LTE, T-Mobile, and the battery status.
The power button blinks green when the device is on.
HOW TO CONNECT YOUR DEVICE TO THE HOTSPOT'S WI-FI NETWORK
On your Wi-Fi enabled device, search for available Wi-Fi networks:
From a Windows computer:
Left-click Wireless Network Connection on the task bar to view available networks.
Choose FCL hotspot from the list of available networks and enter the following password when prompted: Library!
From a Mac computer:
Select System Preferences > Network.
Choose FCL hotspot from the list of available networks and enter the following password when prompted: Library!
From an iOS device or Android device:
Go to Settings > Wi-Fi.
Choose FCL hotspot from the list of available networks and enter the following password when prompted: Library!
HOW TO TURN OFF THE HOTSPOT
Press and hold the power button for a few seconds until the display says "GOODBYE".
HOW TO CHARGE A HOTSPOT

Use the included USB-C charger in the carrying case and the port labeled Charge on the hotspot.
Note: Please don't overcharge the hotspot or leave it plugged the entire time. When fully charged, the hotspot should have 8-10 hours of battery life before it needs to be recharged. It takes 3-5 hours to fully charge a low battery. Overcharging can cause significant damage and/or loss of life to the battery.
WHEN A HOTSPOT IS IN YOUR CARE…
Do not expose the hotspot to extreme hot or cold temperatures (ex: don't leave it in your car).
Do not remove the SIM card from the hotspot for any reason.
Use safe Internet practices. You can learn more about Internet safety on GCF Global's site: https://edu.gcfglobal.org/en/internetsafety
Children's Internet Protection Act (CIPA) compliant content filtering has been applied to FCL hotspots. However, Internet filters are not foolproof and do not take the place of parental supervision. Borrowers are responsible for what their children/other household users access via the hotspot. Learn more about CIPA at https://www.fcc.gov/consumers/guides/childrens-internet-protection-act
Any use of the hotspot for illegal purposes, unauthorized copying of copyright-protected material in any format, or transmission of threatening, harassing, defamatory or obscene materials is strictly prohibited.
FCL is not responsible for any liabilities, damage or expense resulting from misuse of the hotspot, connection of the hotspot to other electronic devices, information accessed using the hotpot, personal information that is shared over the Internet, or any loss of data resulting from use of the hotspot.
HAVING TROUBLE CONNECTING TO THE HOTSPOT?

Restarting both your Wi-Fi-enabled device & the hotspot by turning them off and then back on again often resolves issues.
Try moving the hotspot to a different location to see if it improves the signal strength.
Check the settings on your device to verify that Wi-Fi is turned on.
If a hotspot is inactive for more than 10 minutes, you'll need to press the power button to connect.
Make sure the hotspot is not more than 30 feet away from your device. The connection strength will be weaker if your device is farther away from the hotspot.
If you have any other questions or concerns, please contact us during business hours at 207-865-3307.